The Zombies Invade Centerline!

The Zombie Invasion has hit Centerline! Yes, we do get some unusual CAD projects from time to time. It's a welcome break to work on a "fun" project. One thing I know is this: if zombies really do hit the streets, bring out your flamethrower and get to work like a contestant in a flame-broiled frying contest.

911 Cross and World Trade Center Memorial Book

Centerline CAD Services is proud to have been a part of the 911 Cross and World Trade Center Memorial Book which was erected in front St. Peter's church at ground zero. The donation of our CAD expertise was humbling and our way of showing our respect for those who perished and the brave who rushed in to help. We must never forget!
~ GOD BLESS AMERICA ~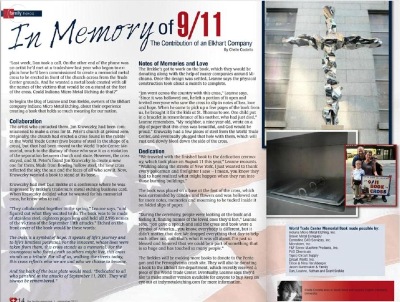 Published in Michiana Family Magazine September 2011

Pages from the Etched Metal "Book of Names" at the base of the 911 cross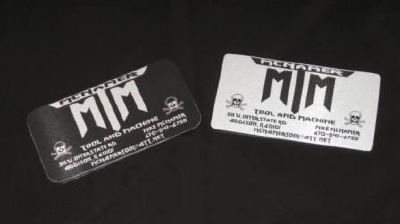 Metal-photo card, image impervious to harsh environment and most chemicals an impressive business card or an adhesive backing can be added for use as a harsh environment label. Image not screened or etched it is a produced using a metal photographic process.